In partnership with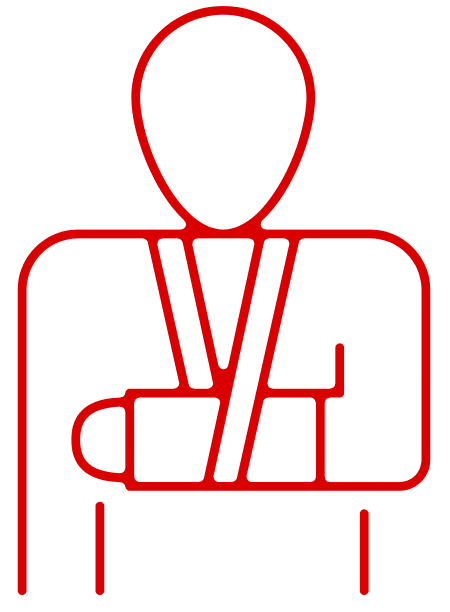 Pre-Hospital Trauma Life Support: PHTLS Course
PHTLS is appropriate for EMTs, paramedics, nurses, physician assistants, physicians, and other prehospital providers. PHTLS is accredited by CAPCE and recognized by NREMT.
Prehospital Trauma Life Support (PHTLS) is recognized around the world as the leading continuing education program for prehospital emergency trauma care. The mission of PHTLS is to promote excellence in trauma patient management by all providers involved in the delivery of prehospital care. PHTLS is developed by NAEMT in cooperation with the American College of Surgeons' Committee on Trauma. The Committee provides the medical direction and content oversight for the PHTLS program. PHTLS courses improve the quality of trauma care and decrease mortality. The program is based on a philosophy stressing the treatment of the multi-system trauma patient as a unique entity with specific needs. PHTLS promotes critical thinking as the foundation for providing quality care. It is based on the belief that, given a good fund of knowledge and key principles, EMS practitioners are capable of making reasoned decisions regarding patient care. The course utilizes the internationally recognized PHTLS textbook.
ATI's PHTLS course covers the following topics:
Physiology of life and death
Scene assessment
Patient assessment
Airway
Breathing, ventilation and oxygenation
Circulation, hemorrhage and shock
Patients with disabilities
Patient simulations
MFR Training Program Details
ATI Flint Campus
4511 Miller Rd.
Suite 100
Flint, MI, 48507
$1,500 (Payment plans available)
Does not include book or uniforms. DOES include BLS & PEARS courses.
Payment Plan Details
$100 Due by 1st day of class
$350 each month for 4 months
Prerequisites / Enrollment Requirements